Yep Bangnat Radio's own Empress Journee has been nominated for her 4th Southern Ent Award! Congratulations! There is still time to get your votes in for EJ! Just go to
www.SouthernEntAwards.com to vote for her in the #1 FEMALE PERSONALITY OF THE YEAR category. You can also send in a vote via text message just text SEA123 to 25101 there is a 1.99 charge per text but you can vote on the site for free.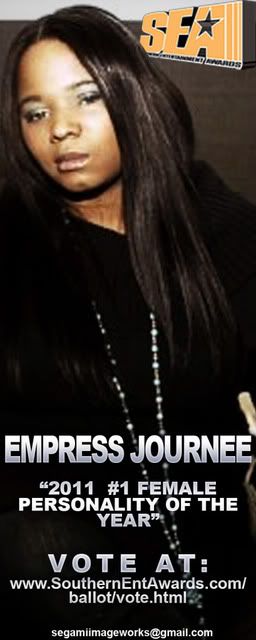 and super big s/o going to Tony Dice for hooking up the flyer! & of course Janiro & the Southern Ent Awards family for all the love they show me!!